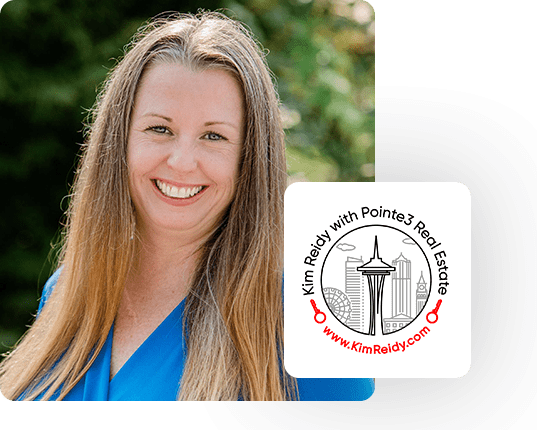 Director Of Relocation / Senior Broker
Kim Reidy moved to Seattle in the fall of 1999 from Harrisburg, PA. She started working in the restaurant industry and quickly grew into management roles, obtaining her first-level sommelier certificate and leading teams in fast-paced customer service environments.
Kim was drawn to the real estate industry in the summer of 2010 when she joined Pointe3 Real Estate and Seattle Rental Group as a Relocation Agent. She grew into a top leadership role within the company and was promoted to Director of Relocation, where she runs the rental finding arm of the business and oversees the entire relocation team. Kim is responsible for the daily coordination of dozens of major corporations, top relocation firms, and relocating clients.